Download our Custom Homebuilding Checklist and determine if a custom home is right for you.
We believe that custom doesn't have to mean complicated. That's why we aim to give you all of the information and support you need to make building your dream home as simple as possible.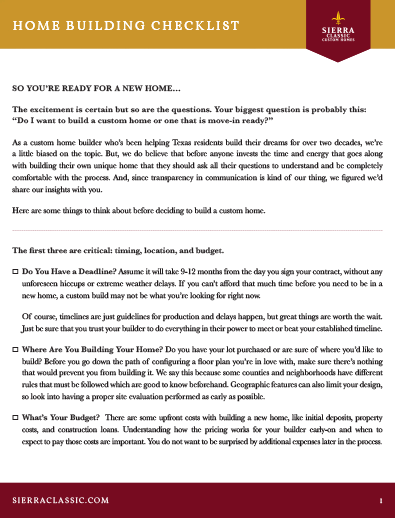 Fill out the form to download the checklist and to sign up for our mailing list.