Simplified Homebuilding since 1997
OUR MISSION
At Sierra, we want to simplify and improve the custom
homebuilding process and prove that custom does not have
to mean complicated.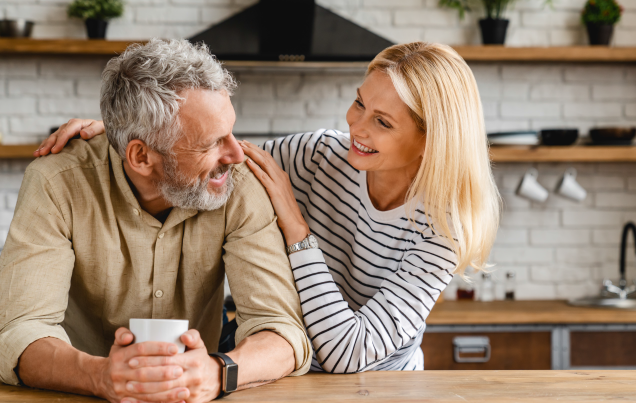 This is where we get to know each other; select one of our plans or bring your own— and together, we'll bring it to life.
After discussing your lifestyle, needs and budget, we'll personalize the features in your home and provide a detailed estimate.
Let our experts evaluate your land and identify site costs… this is just part of the process—and gratis.
Our buyer-friendly Design Pre-Contract commissions the production of your new home plans.
Review your personalized plan and elevation BEFORE signing the contract to build.
The estimating team provides a fixed price contract and the custom home consultant will help you complete it as well as iron out finance details.
Where your vision materializes! Through our online portal, we'll keep you apprised of progress with updates and photos.
After conducting a final walk-through and approval of the home with our team, we have the honor of presenting you with your new home. Welcome to the
family.
Real Projects, Real Reviews
View Sierra Classic Custom Homes through our own customers' eyes. The best remodelers, home builders, and home improvement contractors rely on GuildQuality's customer satisfaction surveying software to grow their business and improve the quality of their work.
Why Choose Sierra Classic?
– Tina J from Richmond, TX
The sales process was awesome. Highly transparent. We felt like we were in a partnership to build our dream house and were well advised on upgrades that made sense vs those that didn't.
Tina J from Richmond, TX
– Customer from Spring Branch, TX
The quality of work was very good. We have been in the house for over a year and have not had any issues with any of the installation work.
Customer from Spring Branch, TX
– Steve H from Huntsville, TX
We were very pleased with Sierra Classic Custom Homes. They were a very good builder. The superintendents are good. They do what they say and are on time.
Steve H from Huntsville, TX
– Michael F from Canyon Lake, TX
When we started started interviewing builders, we quickly found out how difficult this business can be. We happened to see the model home and decided to stop. It was our last top looking for a builder. From the start they were transparent about pricing and expectations. Their building portal is also a huge added plus for keeping track of finances, changes and completions.
Michael F from Canyon Lake, TX
– Mitch J from Huntsville, TX
Because of Sierra Classics flexibility and willingness to accommodate all of our requests for changes during construction we were able to create exactly the hone we envisioned. Our favorite aspect is the floor plan that provides the open living spaces we enjoy.
Mitch J from Huntsville, TX