Where Would You Like To Call Home?
From the Greater Houston Area to the Hill Country and everywhere in between. Take a look at our map and show us the next place you would like to call home. Our team has vast knowledge of the area and is ready to make your dream home a reality. Walk-ins welcome at all model homes!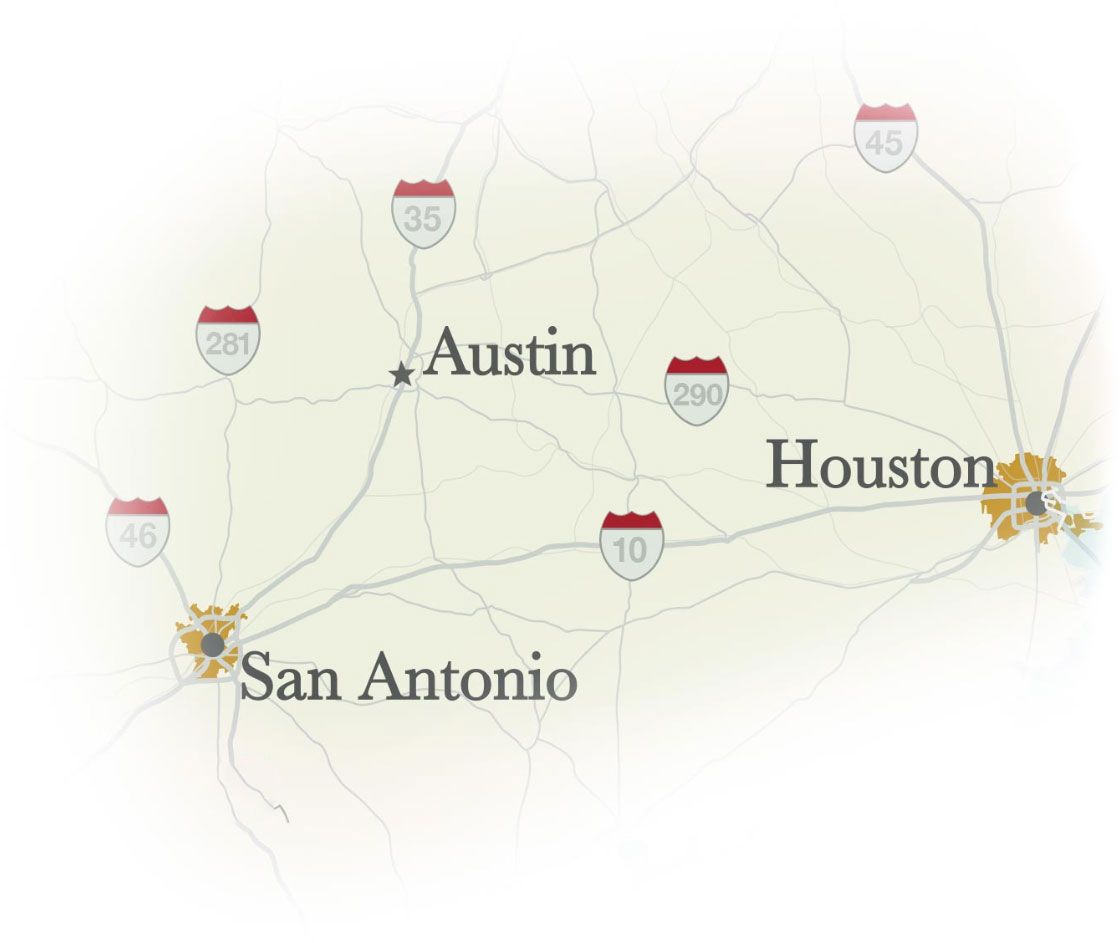 Highlighted area is a rough approximation of our possible build area. Please contact us to confirm where you would like to build.
View Our Floor Plan Collection
Customer Testimonials Powered By Guildquality
View Sierra Classic Custom Homes through our own customers' eyes. The best remodelers, home builders, and home improvement contractors rely on GuildQuality's customer satisfaction surveying software to grow their business and improve the quality of their work.
Click here to read more reviews about the Sierra Classic difference.
WE ARE VERY HAPPY WITH SIERRA CLASSIC CUSTOM HOMES AND THE BEAUTIFUL NEW HOME THEY BUILT FOR US IN THE TEXAS HILL COUNTRY. WE HIGHLY RECOMMEND THEM.

– BRADLEY P. FROM BURNET, TX
SIERRA CLASSIC CUSTOMER SINCE 2018 | THE MILANO FLOOR PLAN